<![if !vml]>

<![endif]>
supporterszaken, nieuws, fansites, voetbalsupporters, stadionverboden
<![if !vml]>

<![endif]>
<![if !vml]>

<![endif]>
<![if !vml]>

<![endif]>
<![if !vml]>

<![endif]>
<![if !vml]>

<![endif]>
<![if !vml]>

<![endif]>
<![if !vml]>
<![endif]>
<![if !vml]>

<![endif]>
<![if !vml]>

<![endif]>
<![if !vml]>

<![endif]>
<![if !vml]>

<![endif]>
<![if !vml]>

<![endif]>
<![if !vml]>

<![endif]>
<![if !vml]>

<![endif]>
<![if !vml]>

<![endif]>
<![if !vml]>

<![endif]>
<![if !vml]>

<![endif]>
<![if !vml]>

<![endif]>
<![if !vml]>

<![endif]>
<![if !vml]>

<![endif]>
<![if !vml]>

<![endif]>
<![if !vml]>

<![endif]>
<![if !vml]>

<![endif]>
<![if !vml]>

<![endif]>
<![if !vml]>

<![endif]>
<![if !vml]>

<![endif]>
Jeugdhotels Lissabon
Pousada de Juventude de Lisboa
Address :
Rua Andrade Corvo, 46 - 1050 - 009 LISBOA
See Map
Telephone :
213532696
Fax :
213537541
E-mail :
[email protected]
Website :
http://www.pousadasjuventude.pt
<![if !supportEmptyParas]> <![endif]>
    <![if !vml]>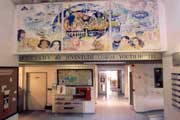 <![endif]>
Welcome to Lisbon, capital of Portugal. The Lisbon Youth Hostel has been strategically built near the main arteries of the city. You can get anywhere in no time, be it by bus, tube, or in your own car. In the huge shopping centres, you can check out the latest international fashion styles or see the most recent films in their cinemas. Lisbon is where the action is. Here, you can go to great stadium concerts and major football matches. With all these possibilities, the thing to do is to get yourself a Youth Card. Whether you're just passing through or staying for a while, grab the chance to know what the city has to offer and enjoy it to the full.
<![if !supportEmptyParas]> <![endif]>
<![if !supportEmptyParas]> <![endif]>
<![if !supportEmptyParas]> <![endif]>
<![if !supportEmptyParas]> <![endif]>
<![if !supportEmptyParas]> <![endif]>
<![if !vml]>

<![endif]>
<![if !vml]>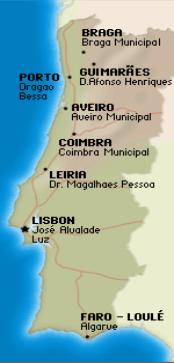 <![endif]>
<![if !vml]>
<![endif]>
<![if !vml]>

<![endif]>
<![if !supportEmptyParas]> <![endif]>
<![if !supportEmptyParas]> <![endif]>
<![if !vml]>

<![endif]>
<![if !supportEmptyParas]> <![endif]>
<![if !supportEmptyParas]> <![endif]>
<![if !supportEmptyParas]> <![endif]>
<![if !supportEmptyParas]> <![endif]>
<![if !supportEmptyParas]> <![endif]>